Když u nás před lety jedno sychravé listopadové ráno zazvonila hospodářská kriminálka a po důsledné prohlídce domu odvedli tátu k výslechu a cely předběžného zadržení, celý život se nám v tu chvíli obrátil naruby. Nejen, že to pro nás byla v té době naprosto nepředstavitelná situace, o které jsme neuvažovali ani v těch nejdivočejších představách. Najednou jsme zjistili i to, že vůbec nevíme, CO TO JE VAZBA, JAK DLOUHO MŮŽE TRVAT, KDY SE ZASE UVIDÍME, JAK SE BUDEME DOMLOUVAT A HLAVNĚ, CO NÁS JEŠTĚ MŮŽE ČEKAT.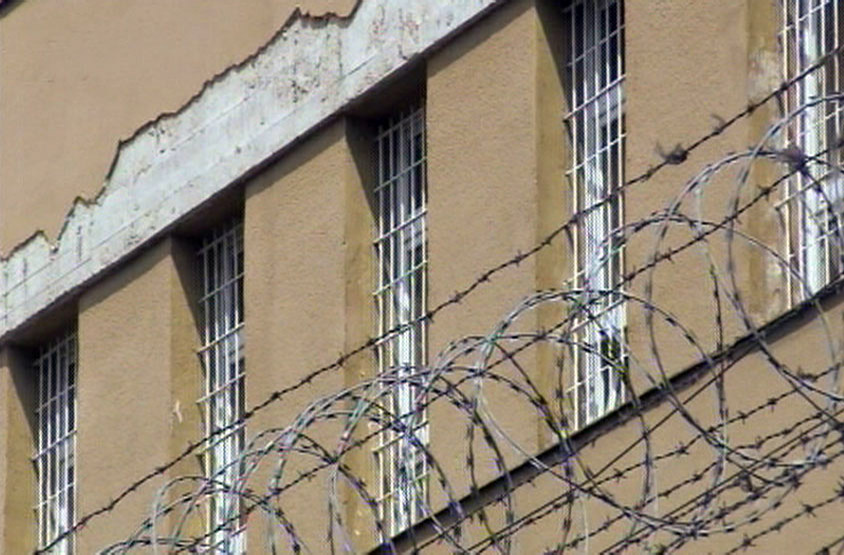 Tehdy bychom dali cokoliv za to, abychom se měli kohokoliv zeptat a s kým sdílet svoje starosti. Určité informační vakuum se nám po čase podařilo odstranit díky advokátovi a díky známé, která už si podobnou zkušeností prošla se synem. V člověku se mísily nejrůznější pocity – vztek, jak je možné, že se něco takového stalo, stud, jestli si na nás okolí a sousedé nezačnou ukazovat a nedívat se na nás skrz prsty, ale také smutek a stesk, protože nebylo vůbec jasné, jak dlouho se neuvidíme. Říká se, že v nouzi člověk pozná skutečné přátele a to se potvrdilo i u nás. Po čase jsme se se situací naučili v rámci možností žít a nejbližším přátelům jsme se nebáli vypovídat a říct si o pomoc. Pořád nám ale chyběla ta sounáležitost s těmi, kteří si zažili nebo zažívají totéž.
Po propuštění táty z vazby jsme se mohli alespoň na nadcházející skutečnosti a roky připravit. Nástup do VTOS jsme pak už brali jako něco, co muselo nevyhnutelně přijít a svůj kříž jsme jako rodina nesli sami. Po pár týdnech, kdy jsem pro tátu sháněla na internetu nějaké užitečné informace, o které mě neustále žádal, jsem narazila na webové stránky sdružení Za branou, z.s. a po menší e-mailové komunikaci s nimi jsem dostala zajímavou nabídku na setkání se SVÉPOMOCNOU SKUPINOU.
Na první SVÉPOMOCKU jsem se zároveň těšila a zároveň jsem měla strach. Bylo to něco, co mi celou tu dobu chybělo – možnost popovídat si s lidmi, kteří mají také někoho blízkého ve výkonu trestu nebo je to čeká, možnost dostat se k informacím od lidí se stejnými zkušenostmi a zároveň ze sebe trochu vypovídat to, co mě tížilo. Na druhou stranu jsem si říkala, že jsme se s naším údělem už naučili žít a jestli tak nebudu mezi ostatními, kteří mají zkušenost čerstvou, třeba nepatřičně vyčnívat. Z prvního setkání jsem byla ale nadšená. Vládla přátelská atmosféra, na nově příchozí se nikdo nedíval skrz prsty, ať už jejich problém byl jakýkoliv a velmi mě zaujala snaha organizátorů každému poskytnout nějakou adekvátní radu a třeba i pomoci s řešením problémů.
Na SVÉPOMOCCE se řeší problémy prvotrestů, ale i těch, kteří už měli vroubek z minulosti, problémy rodičů, kteří mají ve VTOS dítě, ale i dětí, kteří se snaží pomoct svým rodičům. Nikdo nikoho neodsuzuje, příčina pobytu ve VTOS se neřeší. Zároveň můžeme získat pojem o tom, co vše je možné podniknout, aby se odsouzený dostal na svobodu dříve či jak mu a rodině alespoň pobyt ve výkonu co nejvíce ulehčit. Člověk zde získá pocit, že jeho problémy opravdu někoho zajímají a hlavně, že nejsou neřešitelné. Za téměř dva roky, kdy se snažím skupinu navštěvovat, jsem si odnesla cenné rady, jak postupovat při žádosti o přemístění do jiné věznice, jaké kroky podnikat a v jakém časovém předstihu, pokud chceme žádat o podmíněné propuštění, ale díky účasti těch, kteří už to mají za sebou, také jistotu, že nic netrvá věčně a jednou se i my dočkáme konce. Ale podstatné je to, že VÍME, ŽE V TÉTO SITUACI NEJSME SAMI A ŽE JSOU LIDÉ, KTEŘÍ SE NÁM SNAŽÍ POMOCI.
A tak, pokud mohu, jednou za zhruba šest týdnů dorazím na SVÉPOMOCKU, vyslechnu si příběhy ostatních, protože jakýkoliv posun v jejich záležitostech je i pro mě motivací, přidám novinky od nás, protože sdělit své problémy někomu, kdo je opravdu chápe a je na stejné lodi, je lepší, jak návštěvy u psychologa a nabitá novou energií pak všechny informace předávám tátovi a zbytku rodiny a věřím, že i my se brzy dočkáme happy endu.
Říká se, že SDÍLENÁ STAROST JE POLOVIČNÍ STAROST a pro mě to opravdu platí. Proto moc DĚKUJI ZA SVÉPOMOCKU, protože si na ní dokážu pročistit hlavu, utřídit myšlenky a utvořit jasnou představu o tom, co ještě může přijít.
Katka